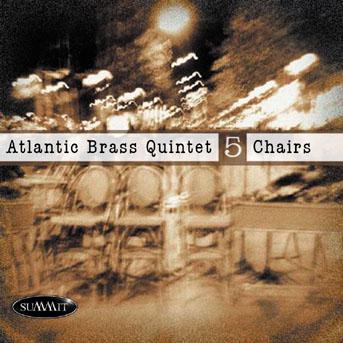 Today we will be listening to and studying the score of Oskar Böhme's
Trompeten-Sextett
in E-flat minor Op. 30 for cornet, two trumpets, bass trumpet (or alto horn), baritone horn (or trombone) and euphonium coposed in 1907. It is a romantic work for six brass players in four movements. We will listen to the Atlantic Brass Quintet recording, "Five Chairs" on Summit Records from 2004. There are also excellent recordings by the Center City Brass Quintet, the Empire Brass Quintet, and the NewYork Brass Quintet.
From Wikipedia:
Oskar Böhme, a son of Wilhelm Böhme, also a trumpeter, was born in Potschappel, a small town near Dresden, Germany, which is now part of Freital. For much of his early career, after studying trumpet and composition in the Leipzig Conservatory of Music until graduating in 1888, it is unknown what Böhme's musical activities were, though it is probable he concertized, playing in smaller orchestras around Germany.
From 1894-1896 he played in the Budapest Opera Orchestra and then moved to St. Petersburg, Russia, in 1897. Böhme played cornet for 24 years in the Mariinsky Theatre, turned to teaching at a music school on Vasilievsky Island in St. Petersburg for nine further years, from 1921-1930, and then returned to opera with the Leningrad Drama Theatre until 1934.
In 1934, however, the Great Terror began under Joseph Stalin and in 1936 a committee was established to oversee the arts in Soviet Russia. According to its anti-foreign policies, Böhme was exiled to Orenburg on account of his German heritage. It is said that he died there in 1938, though he was also said to be seen working on the Turkmenistan Canal in 1941.
New Information about Bohme's death:
Dear Friends,
Here in a letter to the editor I wish to inform you and our readers that a Russian historian has recently discovered how the cornetist Oskar Böhme came to an end. In a chapter about Böhme in my book East Meets West I had written: "The exact date and the circumstances of his death will probably never be known." In the wake of Stalin's "Great Terror" (1928-54) more than four million people were deported and/or executed. Especially after Central Committee Secretary Sergey M. Kirov had been assassinated on December 1, 1934, Stalin initiated a great series of purges of artists and scientists, also banishing many persons of German origin, including Böhme, to distant places. Böhme was arrested on April 13, 1935 because of supposed – i.e. trumped-up – anti-Soviet propaganda and agitation and sentenced to three years of banishment from St. Petersburg to Orenburg (Stalinist name: Chkalov), a traditionally German city at the foot of the southern Ural mountains. Until 1938 he was teaching at a music school there, without the right of correspondence. Historian Anatoly Jakovlevich Rasumov, with access to the KGB archive, has since 1995 been publishing the names and short biographies of those who were assassinated by Stalin's henchmen; his Leningrad Martyrologium has reached 14 volumes so far. He has discovered that in October 1938 (probably on the 23rd) Oskar Böhme was shot. See Christian Neef, "Archivar des Terrors", Der Spiegel 53 (December 2015), 94-97, here 96.
- Edward H. Tarr