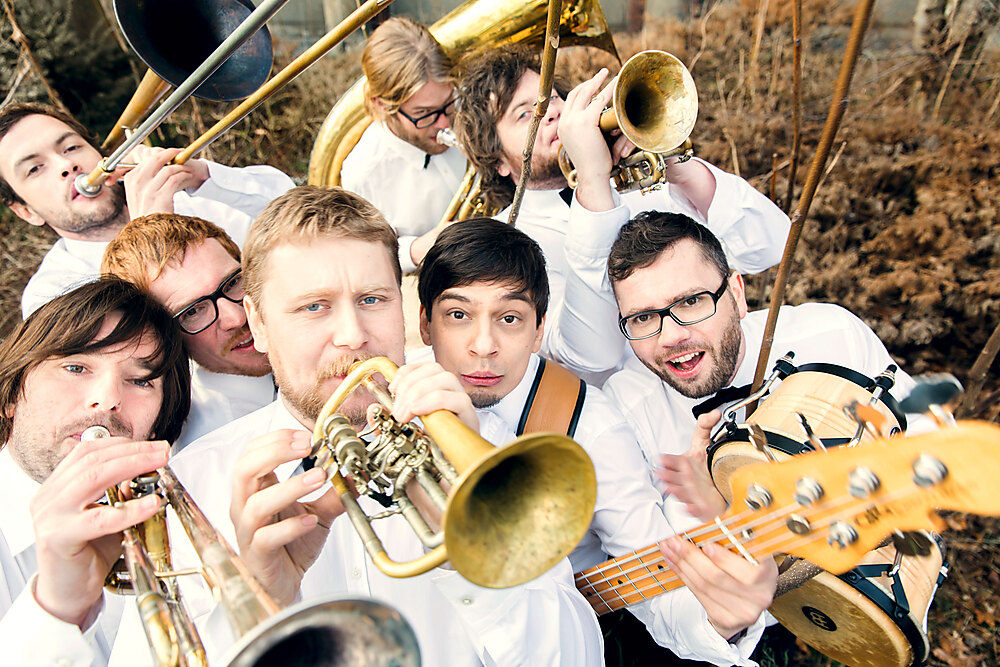 La Brass Banda
Yesterday morning we all contributed to a group listening session. Here is what we heard:
1. "Insomnio" by Jon Nelson for large brass ensemble. The group/CD name is "Metalofonico" and the personnel included members of the Meridian Arts Ensemble, the Atlantic Brass Quintet plus Greg Evans and Jeff Scott on horn; Stephan Sanders, Jim Miller and Miles Anderson on trombone plus percussion.
Here is a link
with more information about the recording.
2. Ben Yates played two recordings of the Chicago Symphony Brass section (Gabrieli and Berlioz). Here is a
grooveshark link
where you can listen to the tracks.
3. Ben Drury showed a video of Kudt Brass performing
Don Quichottisen by Jan Koetsier (Op. 144) Watch the rest of the video here.
4. Randil played a recording of a work for brass band by Paul Lovatt-Cooper called "Enter the Galazies" by the Corey Band. Here is a video.
5. Chris played a video of the Vienna Horns performing/recording of an arrangement of Back to the Future from their CD "Director's Cut"
(composed by
Alan Silvestri and arranged by ?)
6. Zsolt presented a video of a unique popular brass band from Bavaria called "La Brass Banda". Here is a link to the video.
Thank you all for your contributions to this interesting and diverse listening session!